Papaya Playa Necklace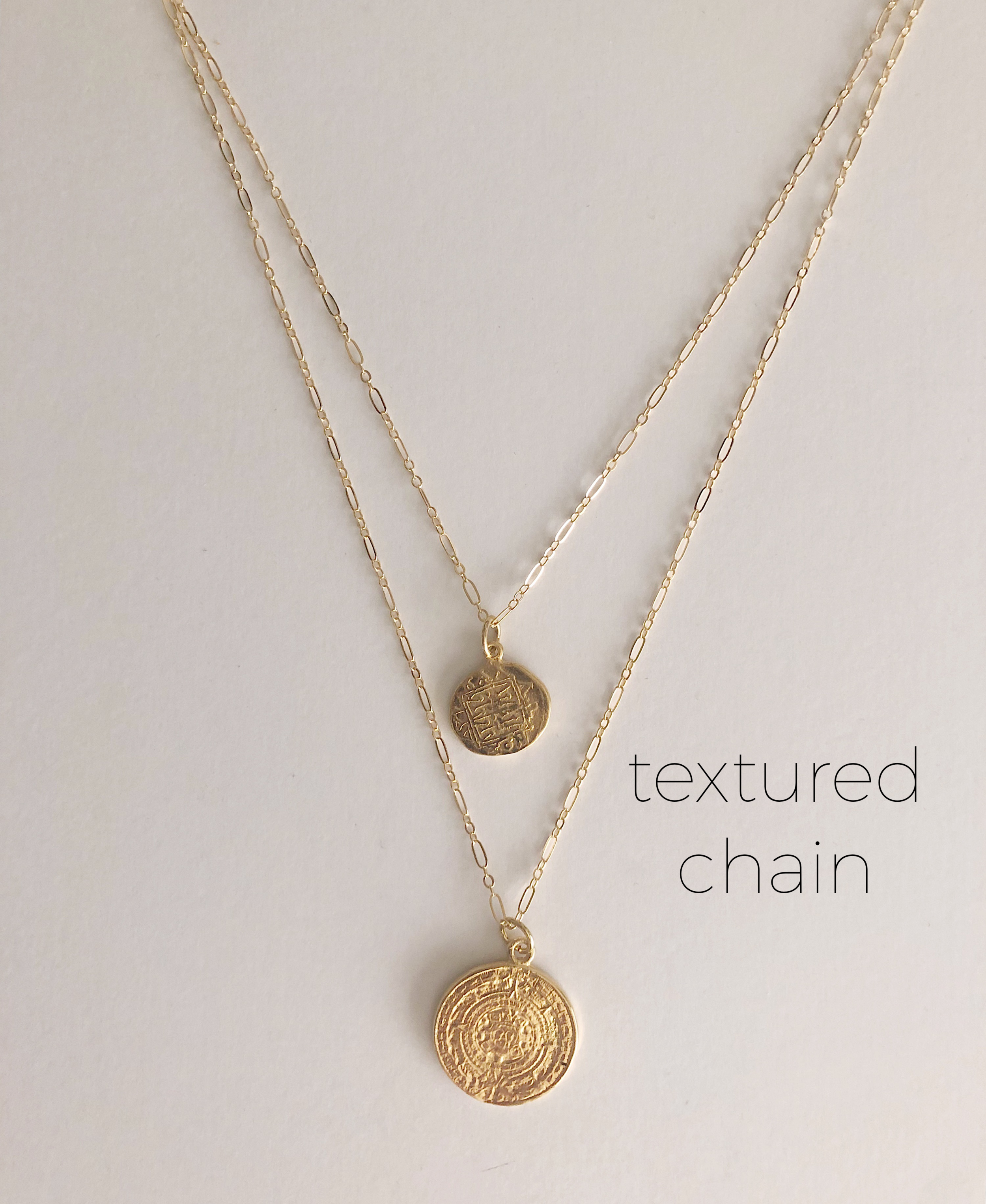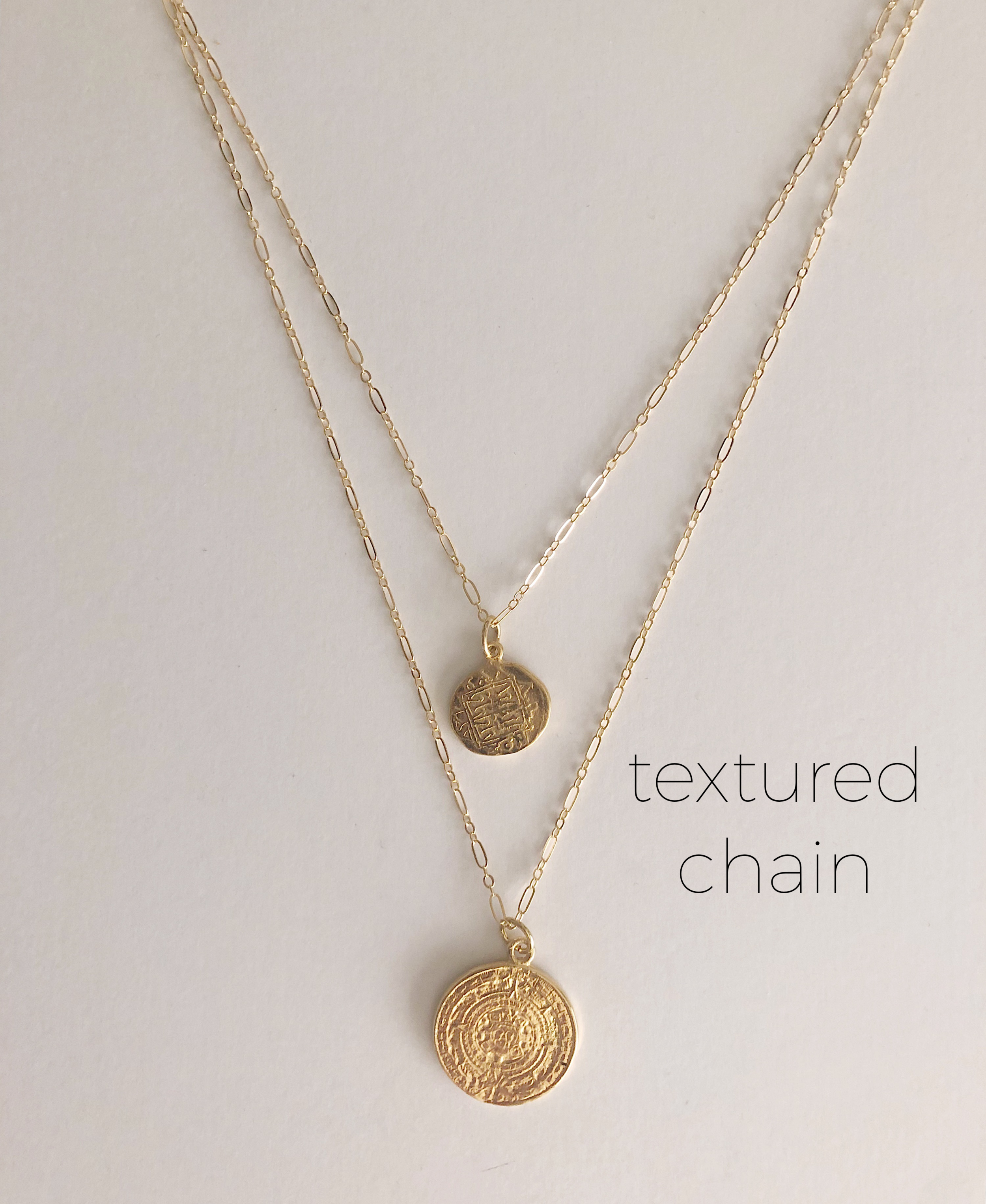 Papaya Playa Necklace
The Papaya Playa Necklace
Cast by hand (with love) from ancient Aztec & Roman coins.
Named after our favorite little beach club in Tulum, from our hearts to yours!
Layered necklace • Chain lengths 18" & 21"
*each coin is unique and may vary slightly
**dont forget to treat dainty jewelry like this gently
-------------------- Details --------------------
Available in 14k gold filled. No plating.
*14k Gold filled metal is a quality and affordable alternative to pure 14k gold. It is made by bonding the layer of pure 14k gold to a base metal, and it holds up very well over time. It doesn't tarnish or wear off the way cheaper gold plated metals do.

This jewelry is dainty, handle with care.